In June 2016 Louisiana passed legislation (Act 624) requiring Personal Finance to be integrated into existing coursework beginning in the 2016-17 school year.
In order to make this transition easier The Louisiana Council for Economic Education (LCEE) and Nepris have teamed up, with the support of the Allstate Foundation and Home Bank, to bring teachers a Turn-Key Financial Literacy $olution for their classroom!
The LCEE/Nepris Turn-Key Financial Literacy $olution connects teachers with personal finance experts, education outreach professionals, financial services providers, community organizations, bank/credit union executives, insurance agents, wealth managers, CPA's, certified volunteers, and more, virtually.
Teachers can connect their classrooms to interactive and engaging sessions with financial literacy experts; bringing education to life as students gain real-world insight and become empowered to build a future of financial freedom.

Teachers and Professionals can sign up for free by clicking below!
Questions? Contact Laura@Lcee.org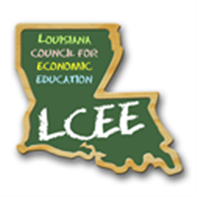 A very special thanks to Nepris for not only making this resource possible, but for positively impacting student outcomes and enhancing education throughout Louisiana, and across the United States!
LCEE programs are made possible, in part, by a grant from the Allstate Foundation